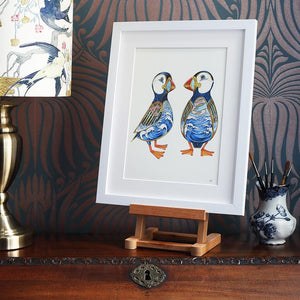 Drangey island is one of North Iceland's most iconic sights. It is home to countless puffins. One of the oldest legends about the island tells of an old night-troll couple who were traversing the fjord with their cow, but before they could make it to the other side the sun came up and turned them all to stone.
This print is available in three sizes, 10 x 8 inches, 11 x 14 inches and 14 x 18 inches.
Signed by the artist.
Size, 11 x 14 inches
Reproduced from Daniel Mackie's watercolour painting, this print is printed on somerset velvet 225gsm fine art paper. All prints are mounted and backed with white core polar ingress mount board. 

Copyright © 2020 Daniel Mackie All Rights Reserved.