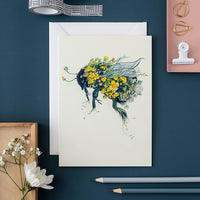 The DM Collection - Wholesale
If you are a trade customer you can order using this form. You do not need an account.
If you use Faire, click here
Cards come multiplies of six, £1.10 each.
Carriage paid is 108 cards.
Min order is 42 cards + carriage, £6.40
Check out the FAQ for more info.
If you have any questions you can  email Daniel. or phone me up on +44(0)7808 923371
Once an order is placed: You can expect delivery in about 3-5 days. An invoice will be sent with 30 days payment terms.
Trade oder form