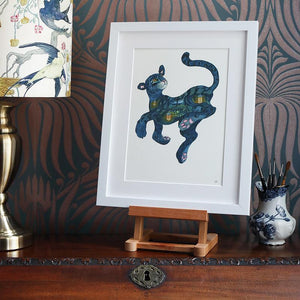 Jaguars are crepuscular, they are part of a group of animals that are  are active primarily during twilight, the period immediately after dawn and immediately before dusk.
Reproduced from Daniel Mackie's watercolour painting, this print is printed on somerset velvet 225gsm fine art paper. 
All prints are mounted and backed with white core polar ingress mount board (14 x 18 is unmounted, as it is shipped in a tube). Frame not included.
Copyright © 2016 Daniel Mackie All Rights Reserved.